LiteSpeed Brushes
$179.95


This the world's Litest and most efficient broom and now you can build it your way.
You have entered the BalancePlus LiteSpeed Design Lab. 
There are over 85,000 ways to build your LiteSpeed Brush.
Product Description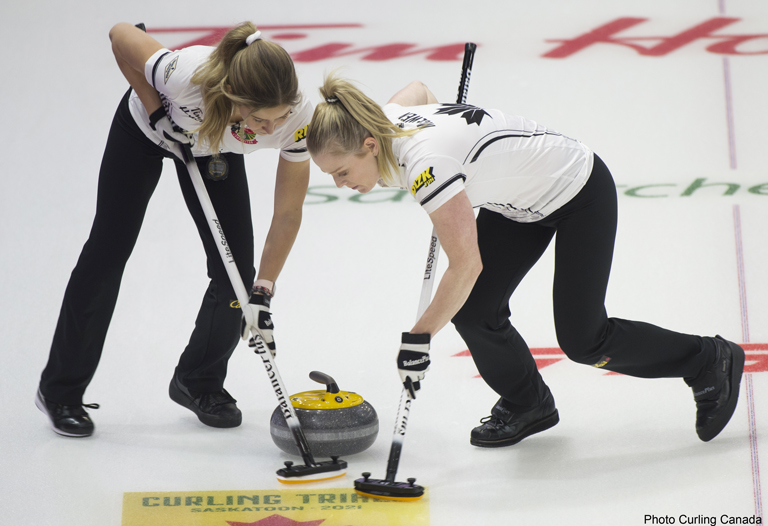 LiteSpeed Brushes are the lightest, most efficient curling brush in the world – weighing only 293 grams for the complete brush. Available with LiteSpeed RS 7″ or LiteSpeed RS XL 9″.
Go ahead and choose any LiteSpeed handle and combine it with the following options:
• Capture Piece Colour
• Bolts Colour
• Top SportLite RS Sleeve Colour or WCF Approved RS Sleeve Colour
• Bottom SportLite RS Sleeve Colour or WCF Approved RS Sleeve Colour
• RS 7" or RS XL 9″ size
NEW: LiteSpeed Chrome/Blue, Chrome/Green, Chrome/Magenta, Chrome/Purple, Chrome/Red, and Chrome/Teal. Additionally, there are 13 more color options for LiteSpeed handles.
The LiteSpeed handle features a 1″ diameter at the top end providing the most comfort for the upper hand while sweeping or skipping. 1 1/8″ diameter at the head end provides more comfort for the lower hand while brushing. The patented tapered design reduces hand slippage, requiring less effort to create down-pressure, reducing fatigue. Additionally, the LiteSpeed handle features enhanced grip coating for superior grip while sweeping.
Altogether there are over 85,000 ways to customize LiteSpeed brushes.  Have fun designing and good curling!
To add additional RS Sleeves, please click here


WCF Approved RS faceplates are a WCF Approved Design and are compliant for use in WCF events. All eLite components are WCF Approved.

Products and/or colours may not be exactly as shown.
IMPORTANT NOTICES REGARDING SWEEPING MORATORIUM ON BRUSH HEAD TECHNOLOGY:
Further information regarding sweeping and equipment rules from the World Curling Federation.
Further information regarding Curling Canada's Sweeping Moratorium.
Shipping & Returns
Shipping
All orders are processed in the order they are received and are available to ship within 2 business days once processed at BalancePlus.
Returns/Exchanges
Should your BalancePlus EQuipment not fit properly, you may exchange the unused/unworn item for the correct size. Shipping charges are the responsibility of the customer. Items that have been worn, laundered, or used may not be returned. Any item being returned must be returned in its original packaging, free of damage.
All special orders are final. For more information, please see our Shipping & Returns