Downloads
Downloads and resources from BalancePlus including guides, marketing materials and fitting assistance charts. These pages are able to be assembled into a product guide/catalogue. You will have the best viewing results by printing each document/page. Improve your game today.
The following articles are downloadable .PDF files for your viewing. The .PDF files must be viewed in Adobe Acrobat Reader. You need to have version 3.0 or later installed on your computer to be able to open the file. If you do not have Adobe Acrobat Reader, please visit the Adobe website to download it at no charge.
Product Information Guides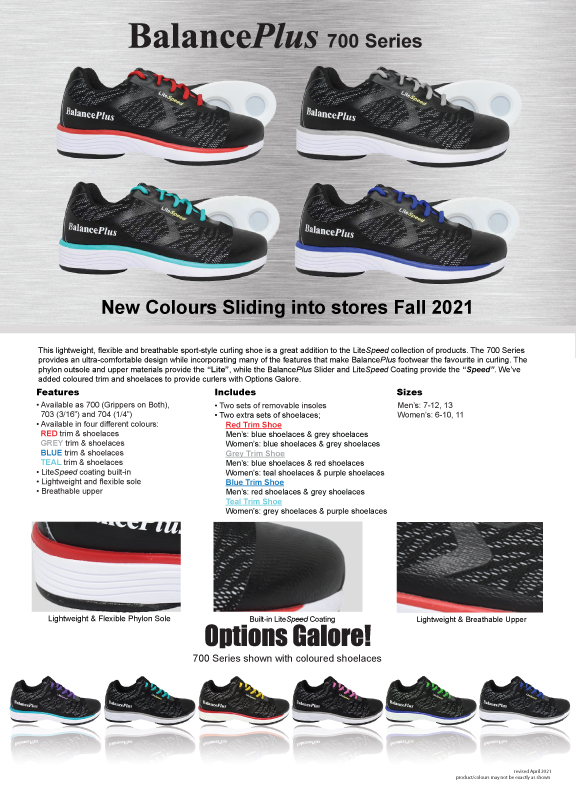 700 Series

The lightweight, flexible and breathable sport-style curling shoe is a great addition to the LiteSpeed collection of products.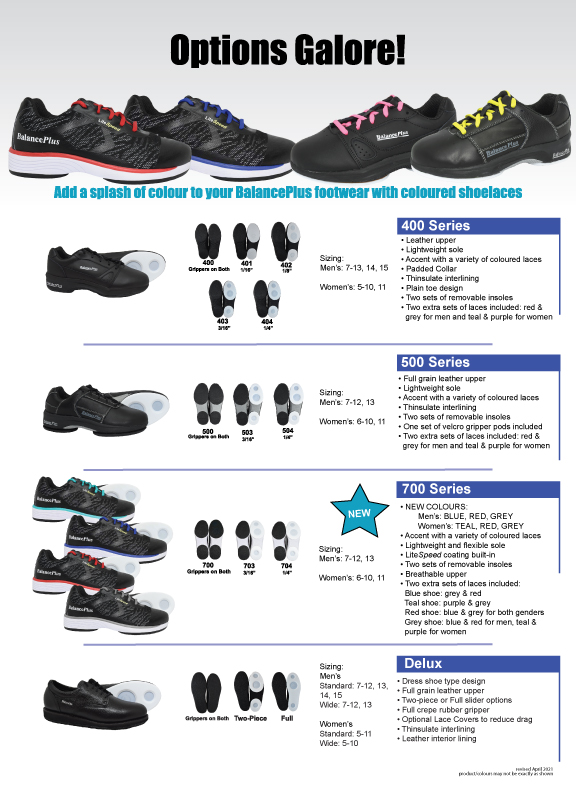 Footwear

All BalancePlus shoes feature the world famous BalancePlus slider. The BalancePlus footwear collection offers something for every curler at any skill level.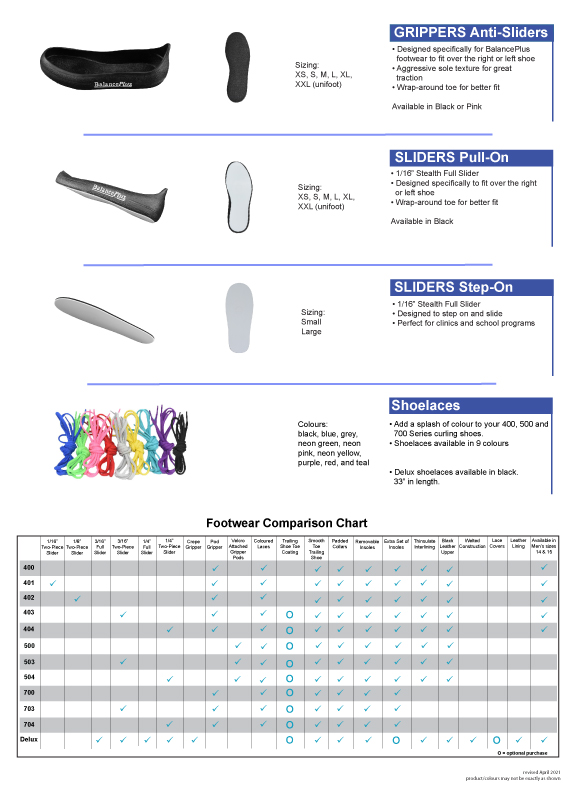 Footwear Page 2

Footwear accessories & components to compliment the BalancePlus footwear line-up.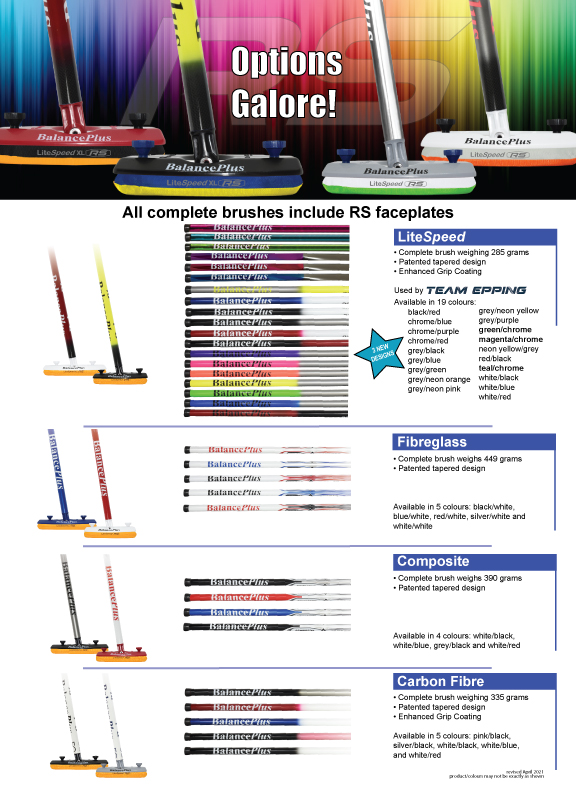 Brushes

Balance
Plus
is the leader in brush technology with the LiteSpeed and RS brush head faceplates. Featuring the litest, most efficient brush available, the Lite
Speed
brush.

View Product Page
Download PDF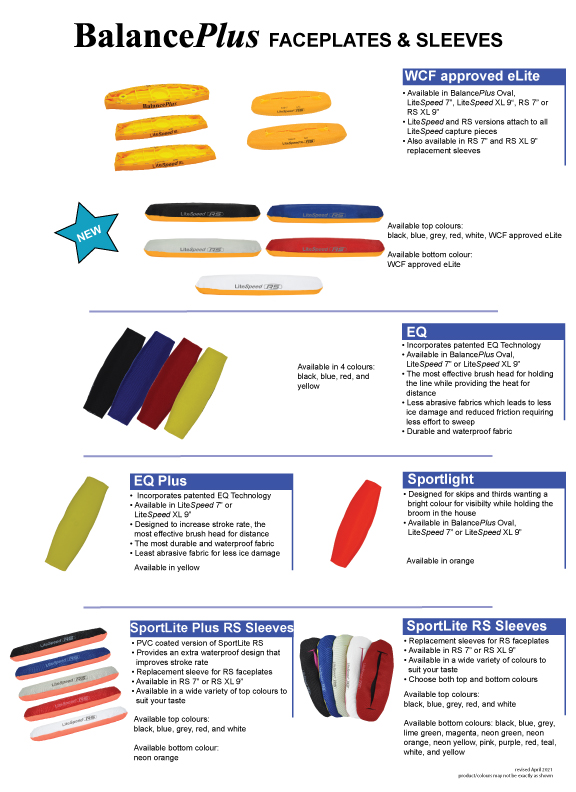 Faceplates & Sleeves

Customize the way you sweep for both curl and distance. Over 20 options available in faceplates and over 150 options in RS sleeves.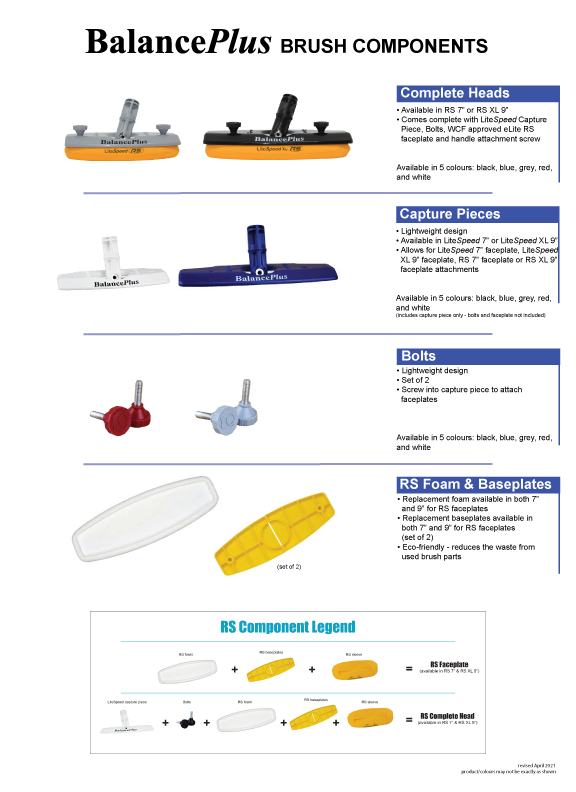 Brush Components

The LiteSpeed curling brush components allow for maximum customization by size and materials, making it the most effective brush on the market.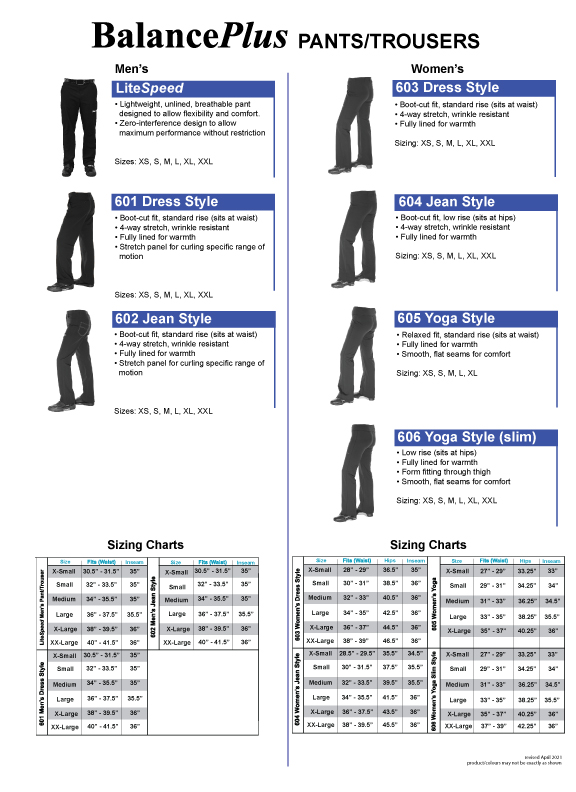 Pants/Trousers

Find the perfect pair for you. Featuring next to skin warmth and comfort while providing four-way stretch for ultimate performance while curling.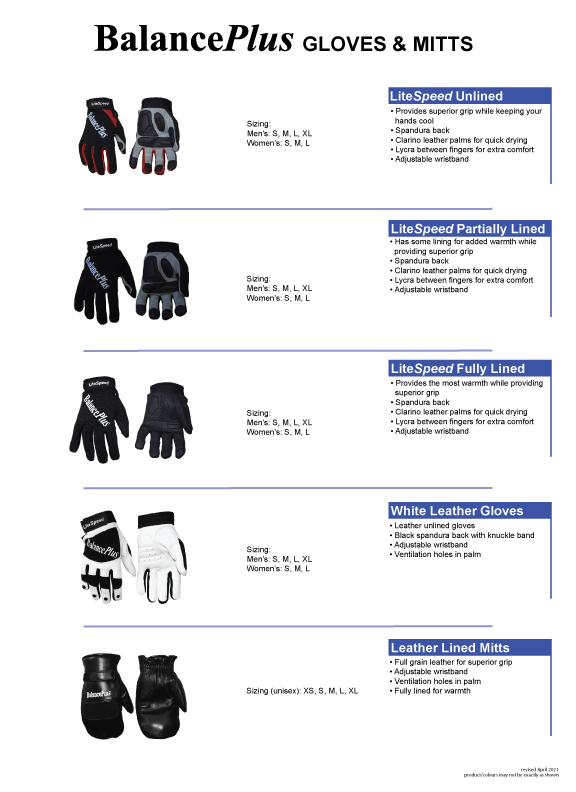 Gloves & Mitts


Gloves and mitts featuring specially positioned grip pads for ultimate performance and ventilation holes for breathability.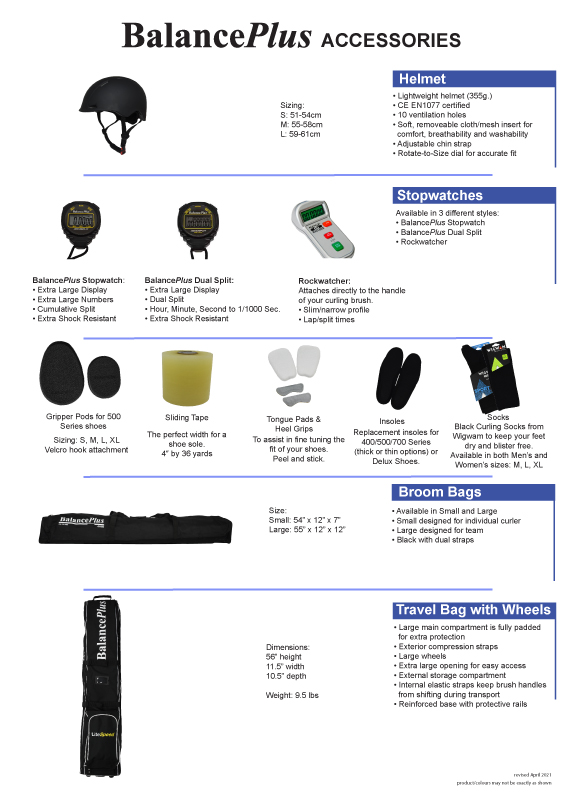 Accessories

Items that compliment current BalancePlus products. Additionally, you will find replacement products for curling equipment.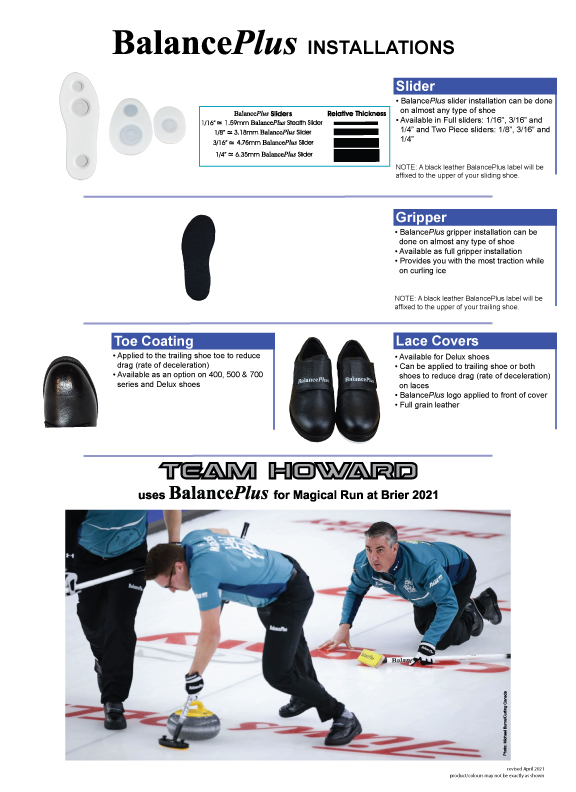 Installs

Curling footwear installations of BalancePlus Sliders, Grippers, and Toe Coating.