Introducing the 

Customize for both Curl and Distance
Closed cell foam for added customization of BalancePlus brushes
Get the most from your curling brush.  The LiteSpeed RS curling brush allows for maximum customization by size and materials, making it the most effective brush on the market.  Your BalancePlus brush can now include the WCF Approved RS faceplates in addition to EQ, EQ Plus, Sportlight, and WCF Approved eLite faceplates.
Build your own LiteSpeed RS curling brush now. Choose from one of the handle options below or purchase an RS faceplate for your current LiteSpeed brush.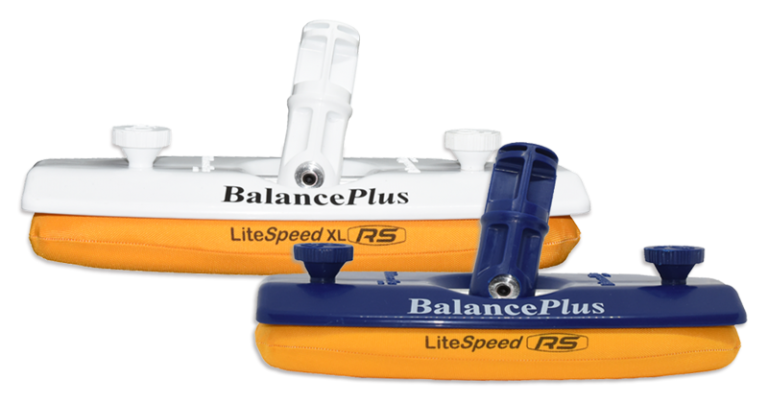 What do all of these options mean?
The addition of the RS gives the curler the opportunity to use a variety of different brush heads for any given game, venue, ice surface or team construction.  These brush options within a team can also work in combination with each other, under such conditions to produce the best results.  Please visit our frequently asked questions page for further information.
Features
and
Benefits

Customize your brush for your sweeping needs
Build your brush based on ice conditions and effectiveness for both curl and distance. Choose your faceplate size and materials based on your requirements, or the requirements of your team.
Two sizes available
Choose for the RS 7" and RS XL 9".  More options means greater chances of getting the results you need.
Fits your existing LiteSpeed brush head
The RS is available as a complete brush, complete head, or as a replaceable faceplate.  Already have a LiteSpeed 7" or LiteSpeed XL 9" complete head?  Just loosen the bolts, add the RS faceplate, tighten the bolts and you're game ready!
Reusable foam and baseplate components
Eco-friendly!  The RS reduces the waste from used brush parts.  Re-use the foam and baseplates to limit the amount going into landfill.
Please read more information on installing an RS sleeve.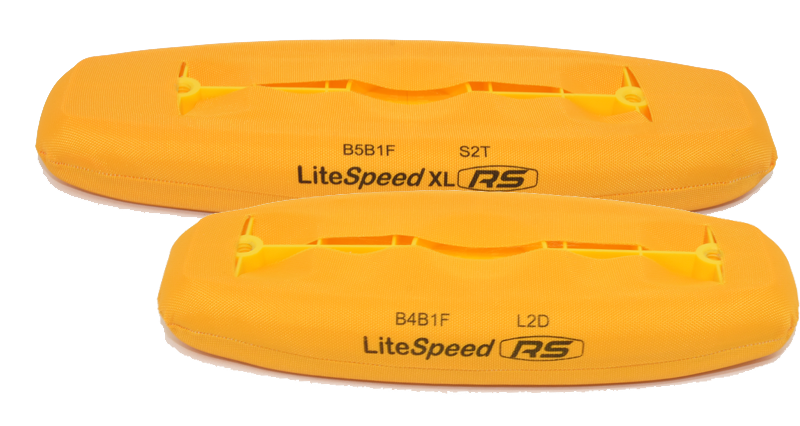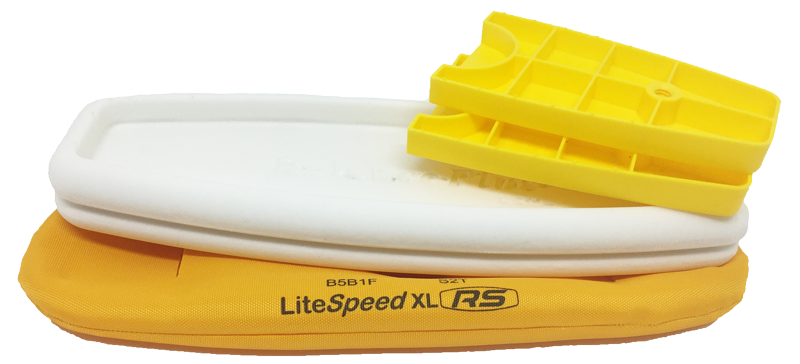 Look inside the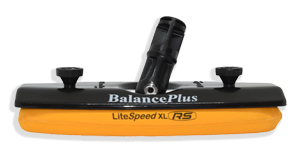 * RS Faceplates & RS Sleeves are available in both RS 7" and RS XL 9" versions
Choose the patented tapered handle for your brush
All BalancePlus handles incorporate the patented tapered handle design.  The handle tapers from 1" at the top to 1 1/8" at the bottom to reduce hand slippage and maximize downpressure.  Options include the revolutionary LiteSpeed handle, Carbon Fibre handle, Composite handle, or the Fibreglass handle.
NOW AVAILABLE
IN SPORTLITE RS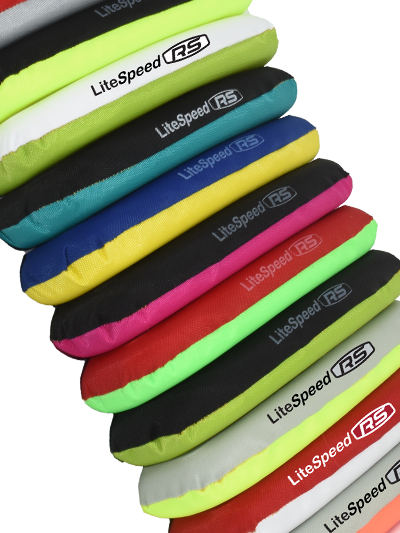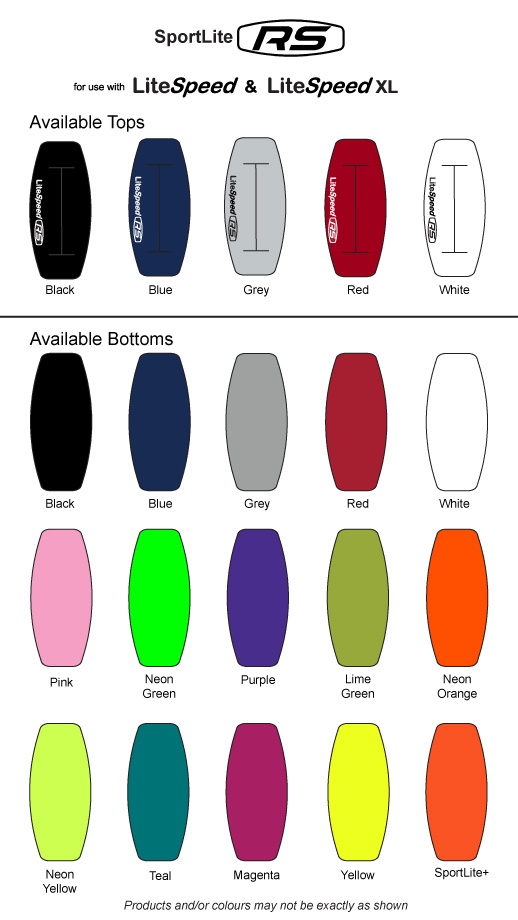 SportLite RS
Available in a wide variety of colours to make customizing your broom easy.
Select LiteSpeed RS 7″ or LiteSpeed XL RS 9″ sizing.
Choose your top colour and bottom colour to suit your taste!
Available in SportLite RS and SportLite Plus RS.
What is SportLite Plus?
SportLite Plus is a PVC coated version of the SportLite. It provides a more waterproof design that improves stroke rate. The SportLite Plus is available in your choice of top colours and a neon orange bottom.